Welcome to Brown Acres, thanks for stopping by!  I hope to share recipes, photos, DIY projects, gardening, canning, our custom harvesting travels and life on our prairie farm in North Dakota.
My husband, Mick is the 3rd generation on this farm.  I married Mick, quit my job (that I loved) and moved 140 miles to the farm.  I worked at our local Farm Service Agency office for close to 2 years but the 30 mile one-way drive and little ones in daycare plus farming was too much.  I may not have a 'real' job off the farm anymore, but I help anytime and anywhere I'm needed and am much busier now. You could find me driving tractor all day, combining, moving equipment, cooking for the custom combining crew or whatever it takes to get the job done.  Rarely, I get to just ride along!  Every day is different on the farm and our custom harvesting operation.  
We grow small grains. Our 2015 crops were cranberry beans, soybeans, barley, golden flax and brown flax. In 2016 we are growing wheat, canola and soybeans.
We live on a farm in a very rural area in North Dakota near the Canadian border.  We are far enough north that we can catch a spectacular northern lights show on occasion.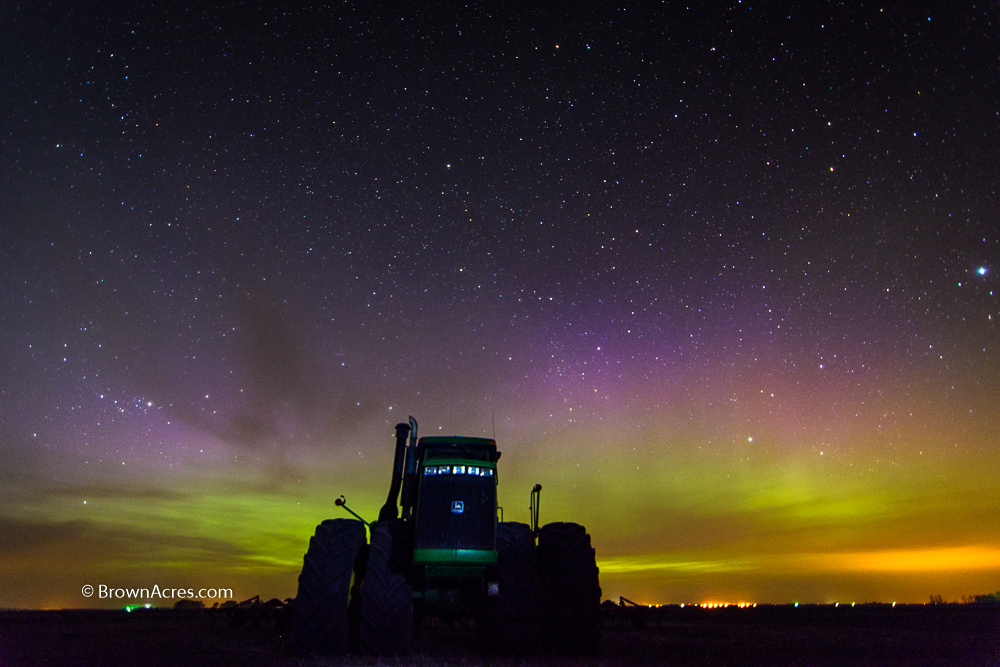 The local café is a grocery store, coffee shop, post office and church on Sundays. The locals have a key to the store. The population in Hannah, the nearest town (6 miles) is less than 20.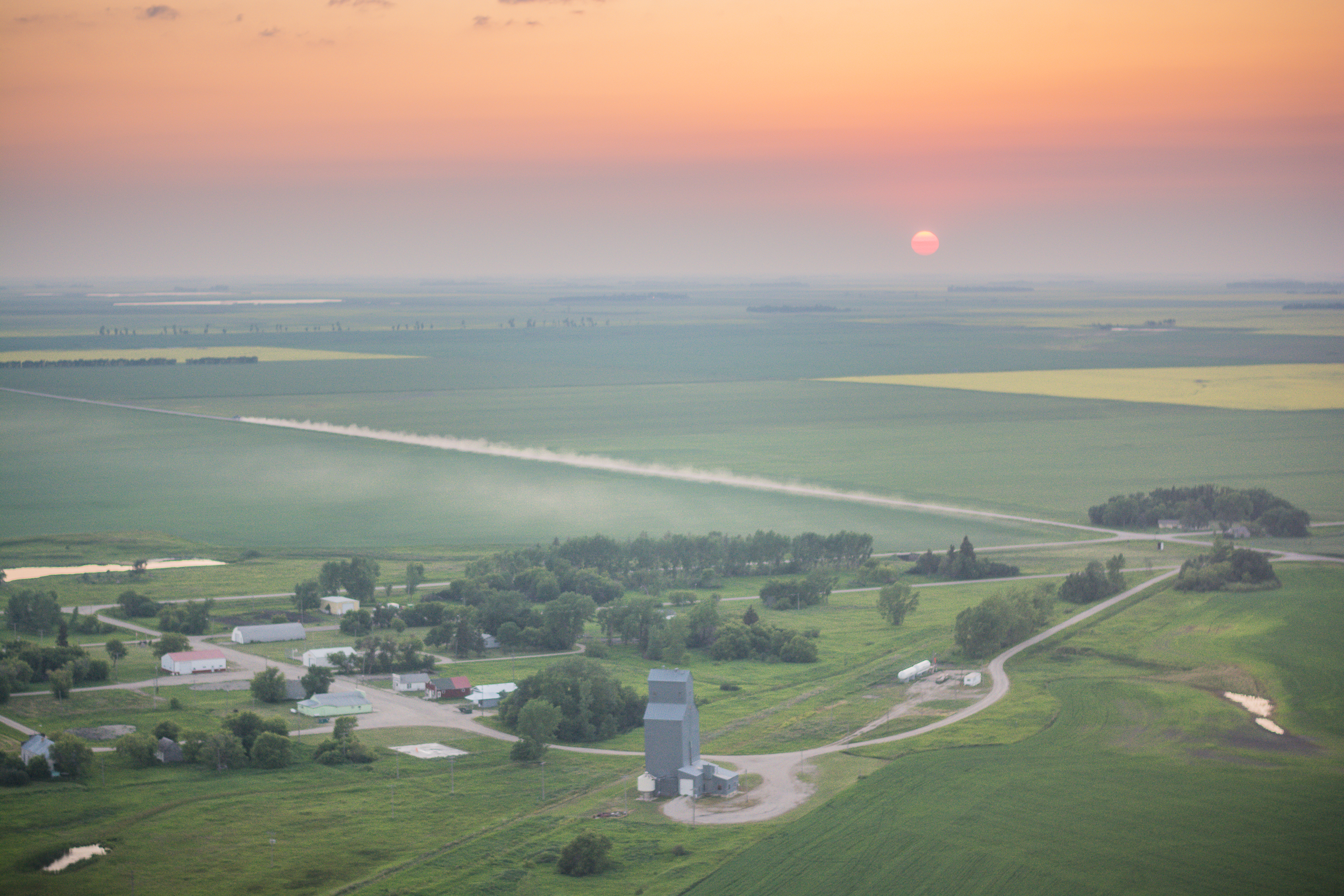 We have a very short growing season late May through early September but we have long daylight hours in the summer. Due to the short season, we're limited by what we can grow.  Typically the farmers in our area grow canola, spring wheat, soybeans, winter wheat, barley, sunflowers and a little flax. There has been some luck with corn on a good year. There are very few local operations with livestock. We don't have any livestock just 3 dogs. We have 3 kids ages 22, 8 and 5. My husband is also a pilot. Occasionally we go flying; although not as much as we would like. We have a grass strip runway on our farm. It is easier than before when we had to drive 30 minutes one-way to fly.
We'll be on the road this summer custom harvesting winter wheat and canola for other farmers. We will be starting in Oklahoma and working our way north as the crops mature. We'll come home to North Dakota for our harvest and head back out for fall crop harvest. We stay in our camper most of the summer. I'll be sharing our custom combining adventures along the way on here.
Erica