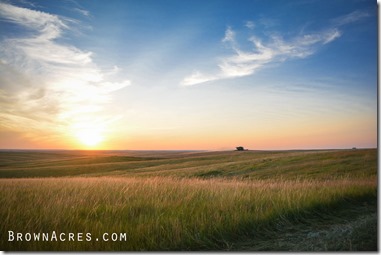 What a week!  Our dog Peaches has made a full recovery from her rattlesnake bite!  We lucked out on most of the rain this week!  We're custom harvesting northwest of our campground in Murdo, SD this week.  We got shut down one afternoon and were able to resume harvesting by the next afternoon.  It was perfect timing – one of our crew members had a visit from his parents.  We were able to go back to camp for supper.  We grilled burgers & potatoes and had corn on the cob I picked up from the farmer's market in Pierre.  We also celebrated a crew member's birthday with cake.  It was nice to have a sit down meal back at the camper.  It had been quite awhile since we were able to do that!   Here are this weeks pics…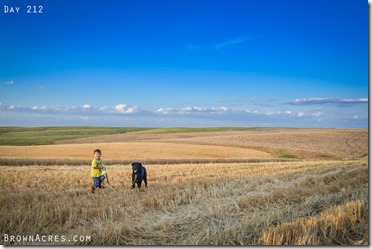 Brett was walking Chevy as we waited to feed the guys supper.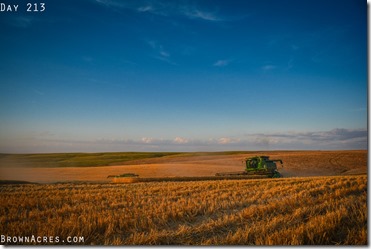 This field had no flat spots!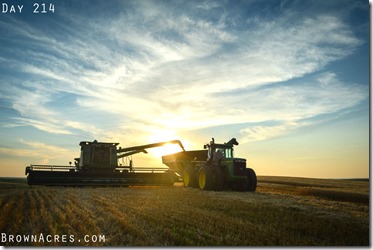 Unloading on top of the hill.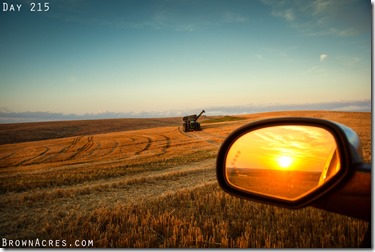 We were on a few hundred acres for a few days.  It was so hilly!  The trucks were unable to get very close.  We could have used 2 grain carts.  The combines were sitting by the time the grain cart made it back from the trucks.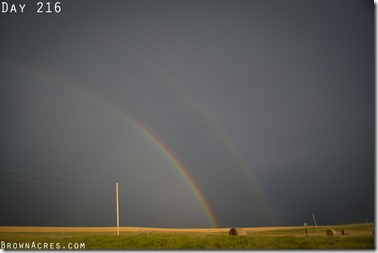 We were surrounded by rain and thought maybe we lucked out.  Then it rained – very hard!  We weren't sure we'd make it out of the field.  The field 'road' was very slimy!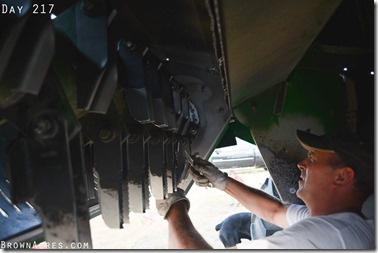 One of our combines was vibrating more than it should.  Our rain break turned into a repair day.  Mick replaced all the knives on this chopper at the back of the combine.  We were able to combine by supper time.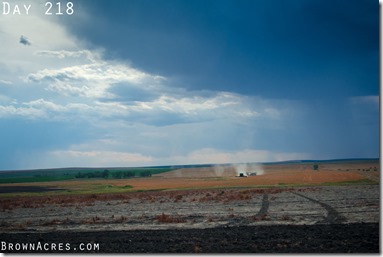 More rain around us.  This one turned into almost 4" by the next day.  We headed for home!
For more information please visit the girls who sponsor Catch the Moment 365