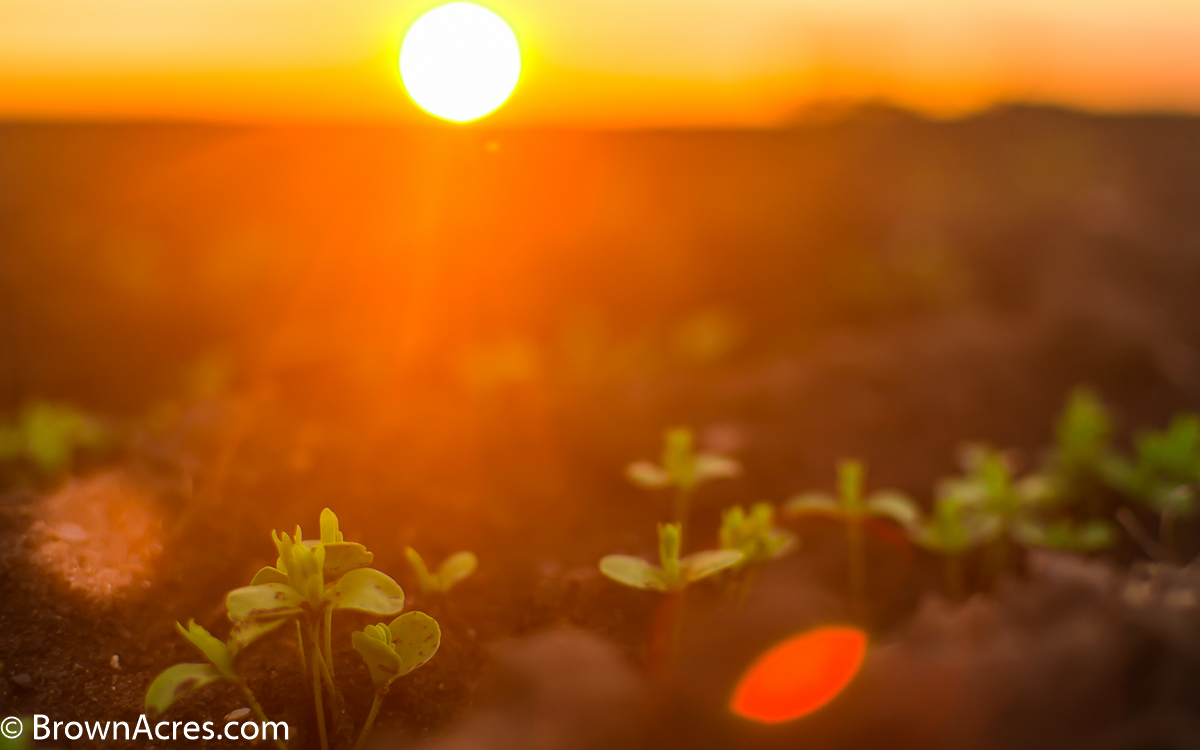 Easter is one of my favorite holidays. The snow is usually melting or gone. Signs of spring can be seen everywhere. Springs work is usually right around the corner along with the smell of fresh dirt. Here are some of my favorite Easter recipes. I don't have pictures for all of them but, if you click the links you can see pictures for some of them. I don't make them all for one meal, but usually pick a few favorites. These recipes are all great for gatherings and potlucks.
Seared Pineapple Pavlova from Better Homes & Gardens This is a nice chewy Pavlova with a wonderful pineapple flavor. Make sure to use fresh pineapple for the best impact. Pavlova was named after a Russian ballerina who traveled to Australia & New Zealand in the 1920's. Pavlova is a meringue based dessert usually topped with fruit & cream. It has a crisp delicate outer shell with a marshmallow like center. It is also a great dessert to bake the day before and top before the meal. This pavlova is like sunshine on a cloud!
Roasted Sweets This is my own creation. This is a favorite holiday recipe. It's perfect year round! I usually serve it for Thanksgiving, Christmas & Easter. It always goes over well for potlucks. I have even made this one in aluminum foil on the grill. If you make enough for leftovers, it can be reheated with success. I use Penzey's cinnamon and chipotle pepper powder for the best flavor!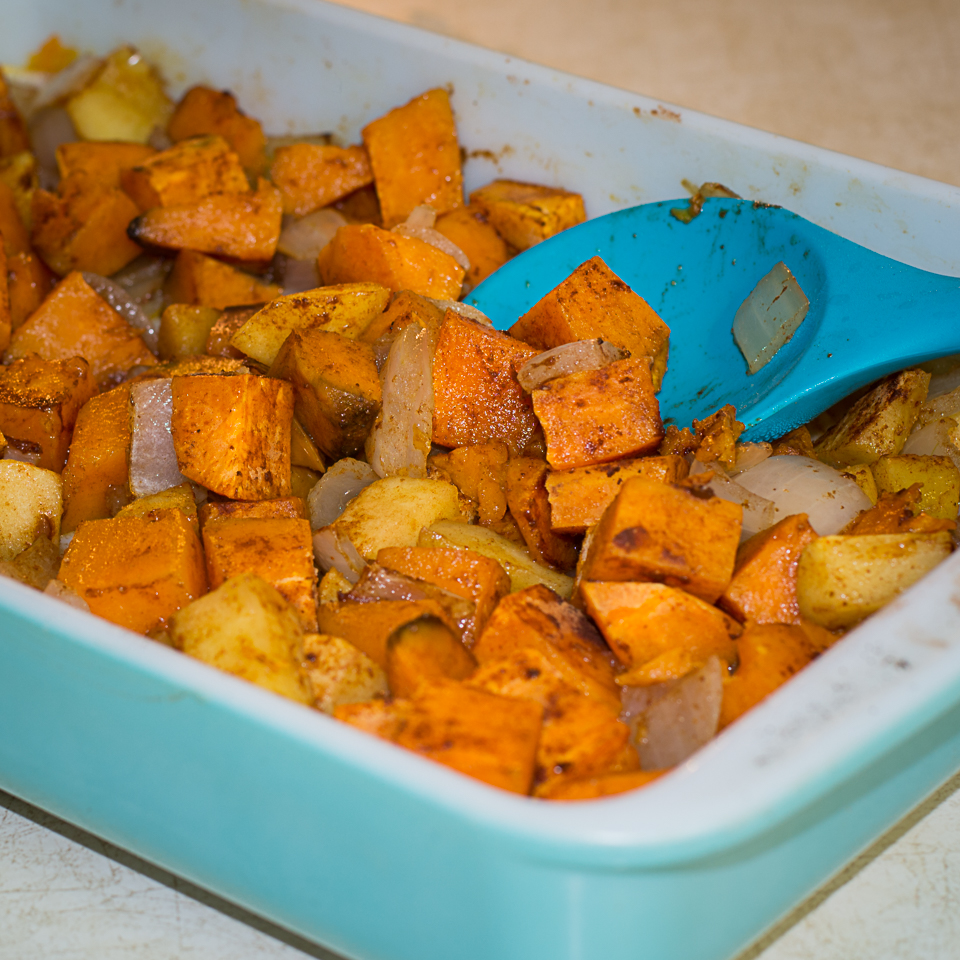 Jon's Scalloped Potatoes I don't really have a specific recipe, but these directions have not failed me. Slice the potatoes & place in a 13×9 pan. I pour cream on top. Sprinkle with garlic powder, paprika, salt & pepper and anything else that looks good. Bake until the potatoes are done and the cream is mostly absorbed. If it dries out too much, more cream may be added.
Deviled Eggs This is a recipe I adapted from a Taste of Home Cookbook years ago. It has become my go-to recipe for deviled eggs. I used the Pampered Chef decorator for piping the filling in the eggs. A plastic bag with the corner cut off could easily be used. This is the basic recipe, but you will more than likely want to make at least a double batch!
6 hard-cooked eggs
2 Tbsp Mayo or Miracle Whip, depending on preference
1 tsp sugar
1 tsp balsamic vinegar
1 tsp prepared mustard
1/8 tsp salt
Paprika
Slice eggs lengthwise in half, remove yolks, set aside whites. Mash the yolks with a fork. Add next 5 ingredients. Pipe into egg whites. Sprinkle with paprika.
Not Yo Mama's Banana Pudding We had this for the first time in Florida when the Norman's had us over for Christmas. It's a recipe I have made many times since then. The kids LOVE it! I do not recommend making this recipe the day before due to the bananas browning and cookies getting soggy.
Pineapple Jell-O Salad  This is a tasty layered Jell-O salad I have been making for years. Fresh pineapples are a staple in our house but, you cannot use fresh pineapple with Jell-O. The enzymes in bromelain will not allow the gelatin to set. Check out an experiment here. This recipe is one that can be made the day before.
Fruit Salad This is a recipe I got from a 4th of July celebration. It is a crowd pleaser that I have been making for years. The majority of it can be made the day before.
Drain canned fruits very well. Mix OJ, pudding & poppy seeds. Mix dressing with fruits. Refrigerate overnight. Add sliced bananas before serving.
Tuxedo Dessert This is a fun black & white tuxedo dessert with strawberries. It can be made the day before.
Erica's Chocolate Trifle This is one of my kids favorites. Of course, you cannot go wrong with chocolate!
13 x 9 pan of favorite brownies (we like Hershey's with chocolate chips from Sam's)
Mix half whipped cream with half of the pudding. Break pieces of brownie into bottom of trifle dish. Drop spoonfuls of chocolate whipped cream mixture on top, then add a layer of brownies & a layer of chocolate pudding then add dollops of whipped cream. Keep layering. Top layer should be covered in whipped cream. A chocolate bar can be shredded on the top for dramatic effect. I usually make the brownies and pudding the day before and put it together the day of the meal. This allows the brownies to have some crunch & chewiness for added texture.
Erica's Strawberry Angel Food Trifle This is my favorite way to serve Angel Food Cake and strawberries, just scoop & serve. I usually make the cake the day before. This recipe is easy enough to throw together with a quick trip through the store if you are short on time. If you are lucky, you can find an Angel Food cake already made in the bakery. My kids LOVE this!
1 prepared Angel food cake
1 carton strawberries, sliced
1 can Ready whip or home made whipped cream with powdered sugar
Tear the cake and layer it into a trifle dish adding layers of strawberries and whipped cream as you go. Scoop & Serve!
Blueberry Panna Cotta A newly discovered dessert recipe made with real vanilla beans. Vanilla beans can be purchased on Amazon, eBay or Penzey's if you are unable to find locally. A good quality vanilla or vanilla bean paste could probably be substituted if you don't have vanilla beans. It is so tasty! The gelatin should be doubled so it is the correct firmness. This is a perfect Easter meal addition!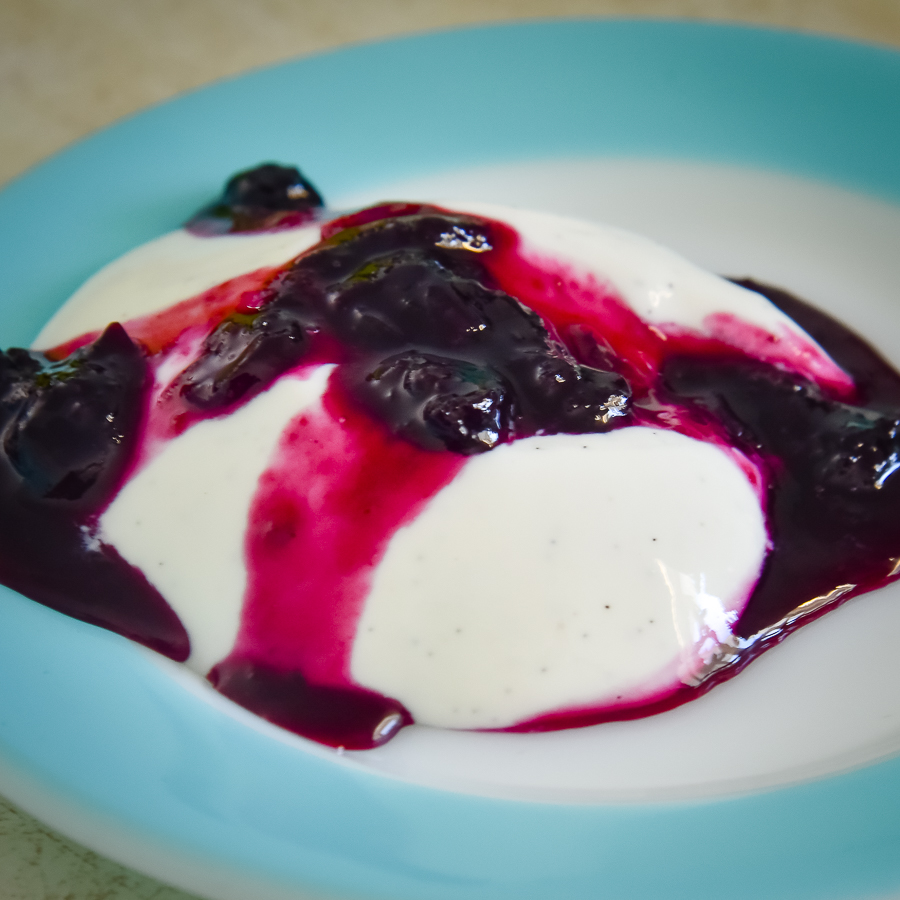 I hope you find something you like as much as we do!
Erica