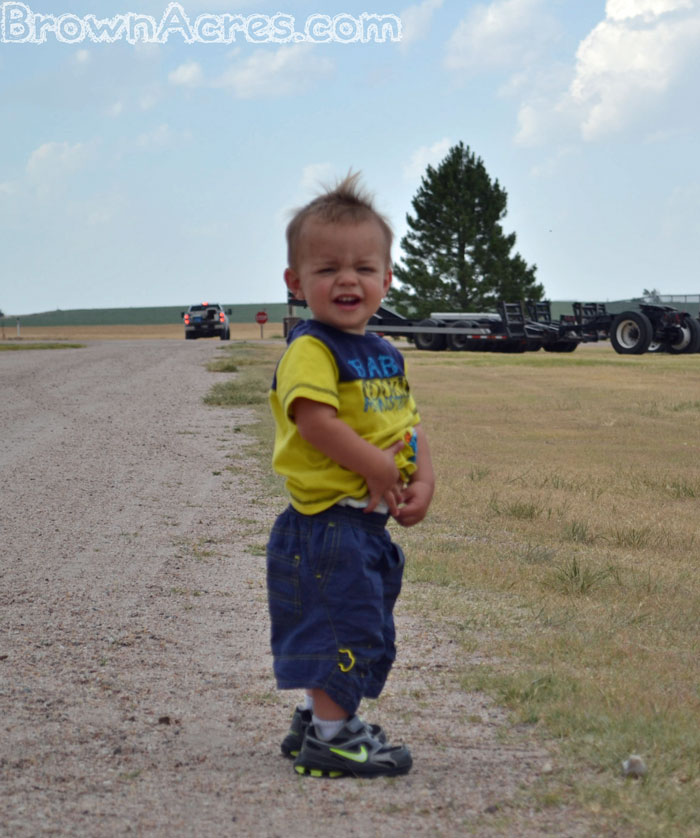 Brett is finally saying combine this week but now everything he sees is a combine.
We unloaded at the Decatur County Fairgrounds and setup the campers in the fairgrounds camping area.  A lot of the harvesters stay here. 
Our camping neighbors are from North Dakota as well – they have an 11-year-old boy who Max has been hanging out with.  Max has been riding his bike and even rode without his training wheels for a little while.  The first day we were playing outside Max was telling me a little train was coming on the tracks behind our camper.  I thought he was just kidding but sure enough there was a little train we watched go around the tracks a few times then the engineer offered to give us a ride he took us around the tracks a couple of times.  It definitely made Max's day – he is a big train fan.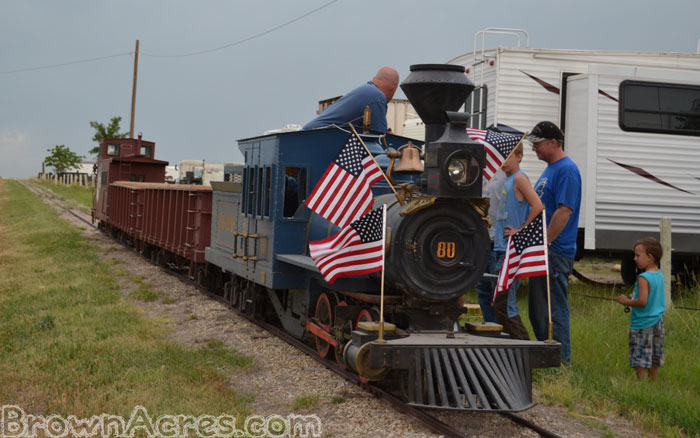 Max was so excited – the engineer blew the whistle a few times for him.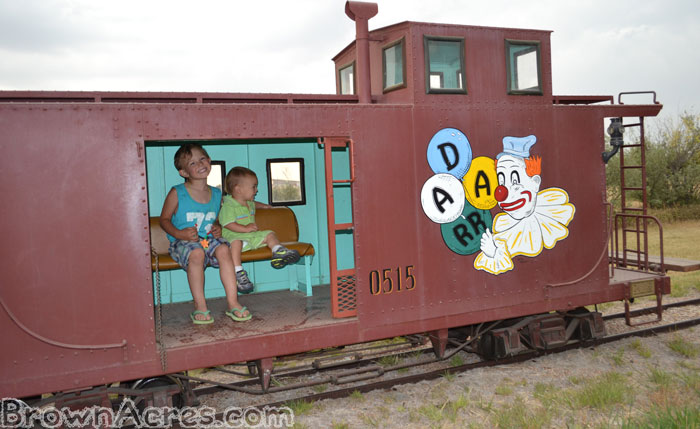 This is the view from behind our camper and the tracks we rode on.