We put a lot of miles on many vehicles this week!  We moved combines and support equipment to Ness City, KS for winter wheat harvest.  The yield is low and after only cutting 80 acres it has shut us down with rain just about everyday.  It was an adventure, as always on the way down.  We were split up for most of the trip due to tires.  We made it to Miller, SD on Friday evening only to find out there were no hotel rooms available.  Mick and I, our 2 boys and dog, Sadie slept in the crew camper with the guys.  We had very minimal bedding and towels.  One more thing to add to the list for next time!  Saturday morning we ended up replacing all the tires on their camper so we weren't traveling with the rest of the caravan from that point forward.  One of the trucks had a tire blowout later Saturday morning, but luckily repaired very quickly without unloading the combine.  Lots of road construction made for many extra miles and a very long trip.  We unloaded the combines, setup and some of us headed for home.  We were home for less than 24 hours, but Mick was able to spray some of our flax.  Tuesday we left for Rochester, MN to see a pediatric specialist for Brett.  Everything turned out OK and I'm glad we went.  The soonest appointment was September in Fargo, ND (3 hours away).  The Mayo clinic is top-notch with excellent customer service! I threw in a few extra pictures this week to show a bit more.  Here are some of my captures…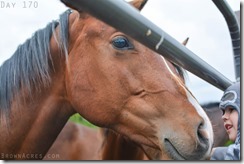 Wednesday
We had a 4-H meeting about horses near Cando, ND.  The kids learned about horse care and were able to ride a horse later in the evening.  Our boys are still talking about it!
Thursday
The combines were loaded and prepared for leaving Friday morning.  The guys were putting a cover for the windshield on in the first picture.  
Friday
I've wanted a picture of this pheasant in Redfield, SD for many years! This is the first opportunity I had!  Usually I'm driving and pulling something and can't pull over.  This is the first time I've ever gotten to ride and we even had a red light!  We shut down for the night in South Dakota.  Over-sized loads can only travel up to a half hour before sunset.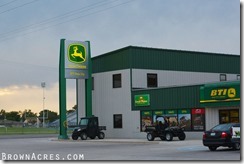 Ness City, KS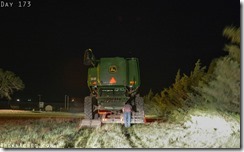 Saturday
Unloading in Kansas by the headlights.
Sunday
The boys played in the combine tires as they always do!  Max didn't want his picture so he hid behind and all you can see is his hand.  The next one is corn in Nebraska.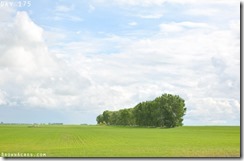 Monday
This is our Brown Flax field just east of our yard.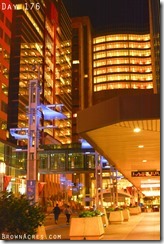 Tuesday
We made it to Rochester late Tuesday evening.  What a campus! What a blur of a week! We put on over 3000 miles!
For more information please visit the girls who sponsor Catch the Moment 365