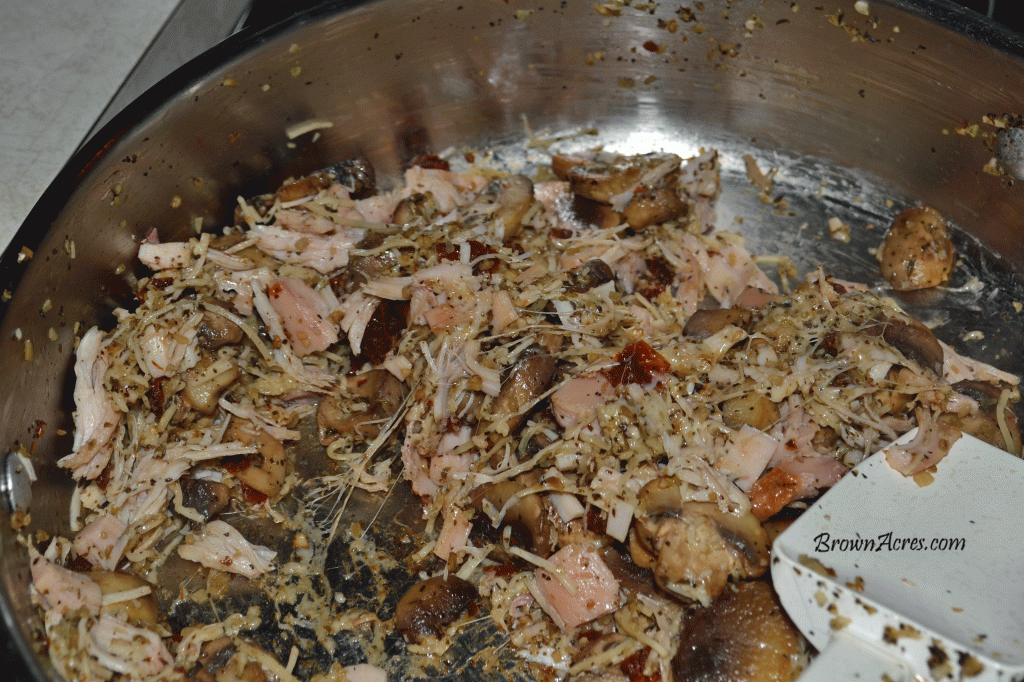 I threw this together last night:
splash of Olive Oil
1/2 container fresh sliced mushrooms
1/4 Cup onion
handful of shredded smoked chicken (leftover from a purchased smoked chicken – Delicious!)
4 slices sun dried tomatoes, chopped
1 tsp. Italian Seasoning
1/4 Cup Parmesan Cheese
Pour the olive oil in the pan and saute the mushrooms and onions.  Add the tomatoes.  Sprinkle with Italian Seasoning and Parmesan cheese.  Stir to combine and serve.
So easy, tasty and low in carbs.  I had a spinach salad with it.