This week went a little slower than the previous week – finally!  The guys are down in Kansas trying to cut wheat, but were shut down due to rain.  They did 80 acres in one week due to rain.  We were also shut down spraying at home due to rain.  It was a pretty rough week too.  We had to say goodbye to our little sheltie, Sadie on Wednesday.  We've had a lot of deaths in our family, but our boys were younger and didn't fully understand.  We've let them lead us for answers to questions.  Each day something new comes up, but it seems like they are grasping it.  We brought Sadie with us everywhere, she was my sidekick.  Her death has left us with broken hearts.  Here are my captures from the week….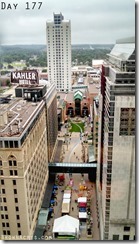 This was out the window from the Mayo main clinic in Rochester.  Rochester Fest was happening all week so we went down to check it out.  There were many food vendors and a stage for entertainment.  I had a gyro and the boys all had corn dogs.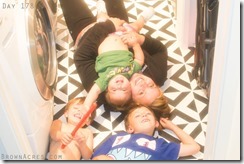 The kids had a fun time playing on the floor just before bed.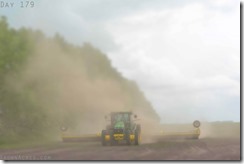 Mick finished rolling our beans on Friday.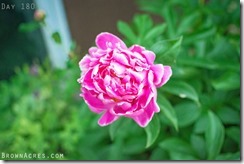 Our peonies in bloom!  I haven't seen them bloom for 3 years since we are usually gone.  They were bigger than I remember, but I usually get them fertilized in the spring and fall.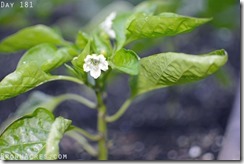 Our 1st bloom on the pepper plants!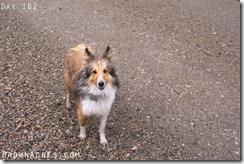 My sweet sheltie, Sadie.  We were out watching the sunset.  She died the next day.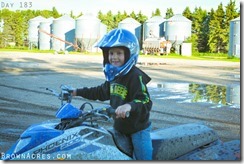 Max was the only one who enjoyed the rain.
For more information please visit the girls who sponsor Catch the Moment 365