We finally caught up with the crew! We are harvesting winter wheat in South Dakota. We set up camp in Murdo, SD – a small tourist trap town east of the black hills along the interstate. The fields we are harvesting are hidden through deep back roads on narrow curvy steep hills. It is not easy or fun to drive the combines and trucks on. The temps have been hanging around 100°F. 85°F at night feels very good! We've had pretty good weather with minimal rain – at these temps it doesn't take long to dry up! We've already come across several rattlesnakes. Luckily, most of them have been on the road in the evening. Our 6 year old wants to get back to North Dakota "because there are no rattlesnakes there." Here are some of my captures from this week…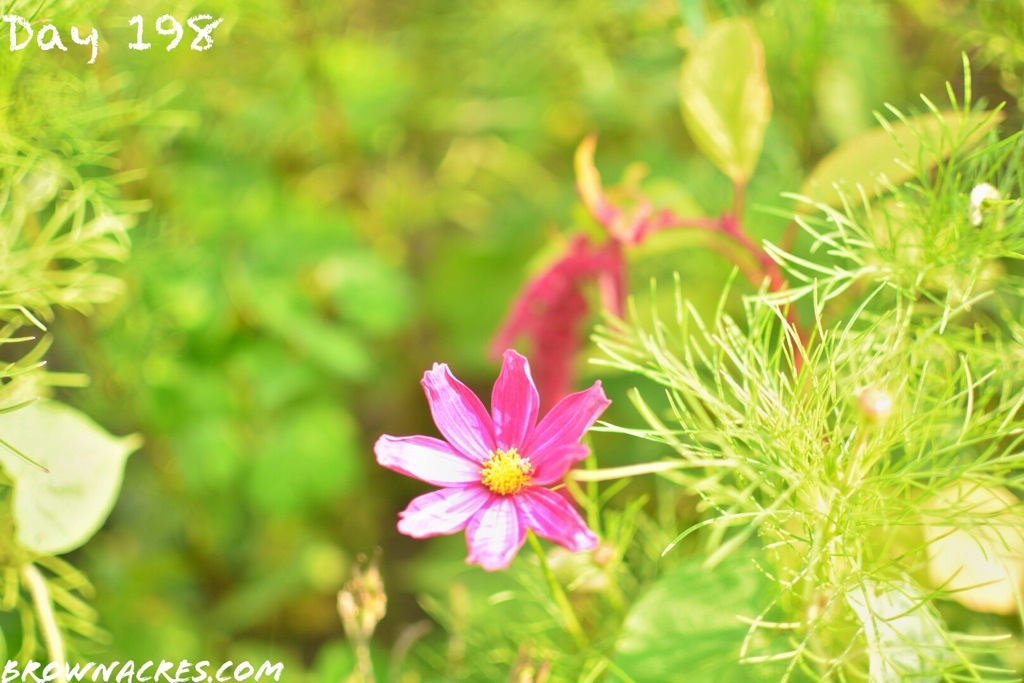 My cosmos were just starting to open today. They've become one of my favorite flowers over the last few years. I love how they get so big and the blooms continue until freeze up.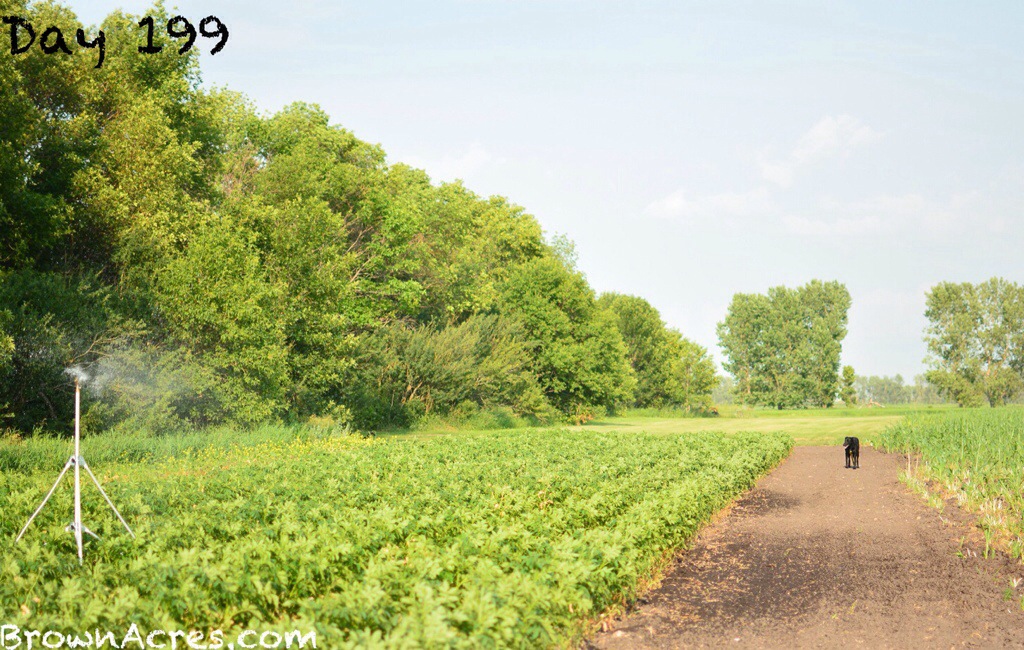 We watered our potatoes with a sprinkler that shoots water in a circle around it. The black dog, Chevy was not so sure about it. She tends to be by my side in the garden, however this obnoxious thing was making funny noises while spraying water and she was having nothing to I with it.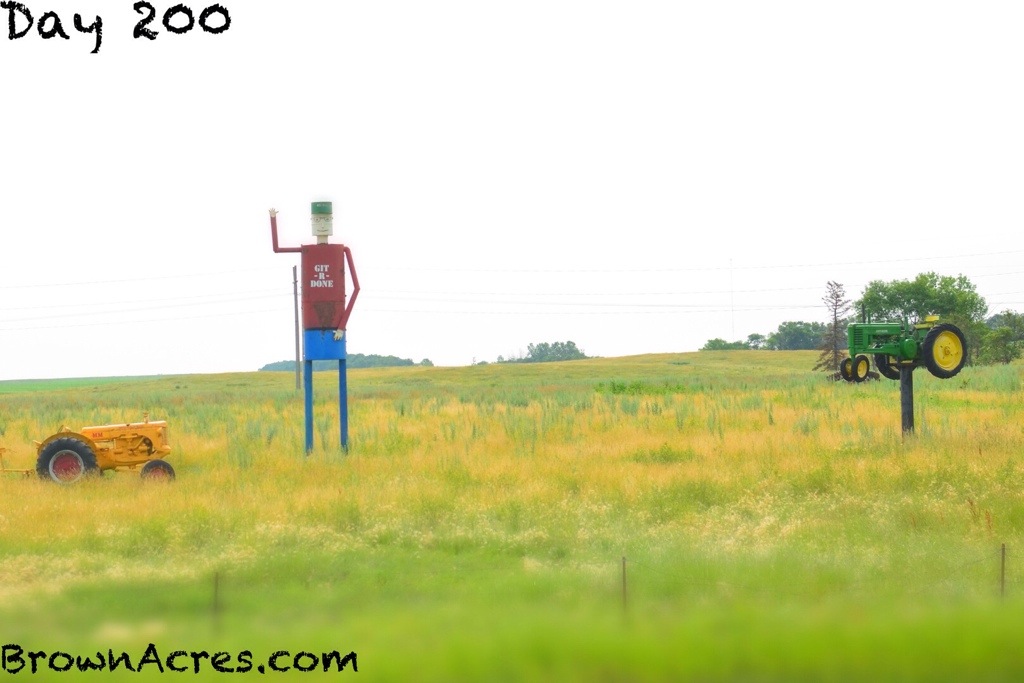 As seen on the road near Edgeley, ND. I finally got a picture of this happy Git-R-Done guy!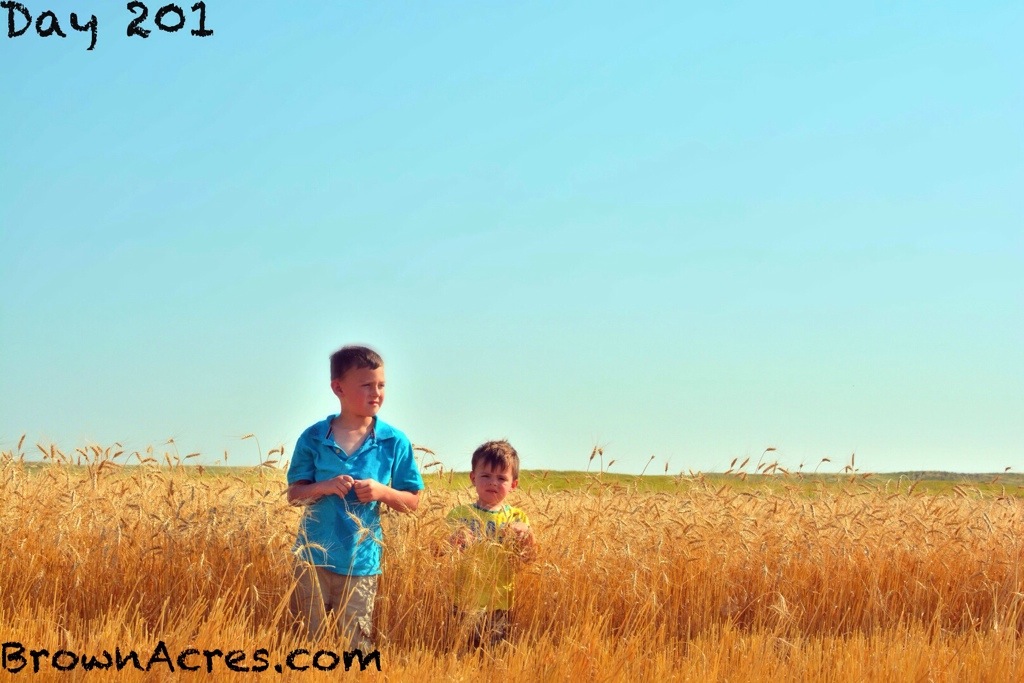 We had to do our 1st wheat field picture of the year. I'm sure there will be many more yet to come.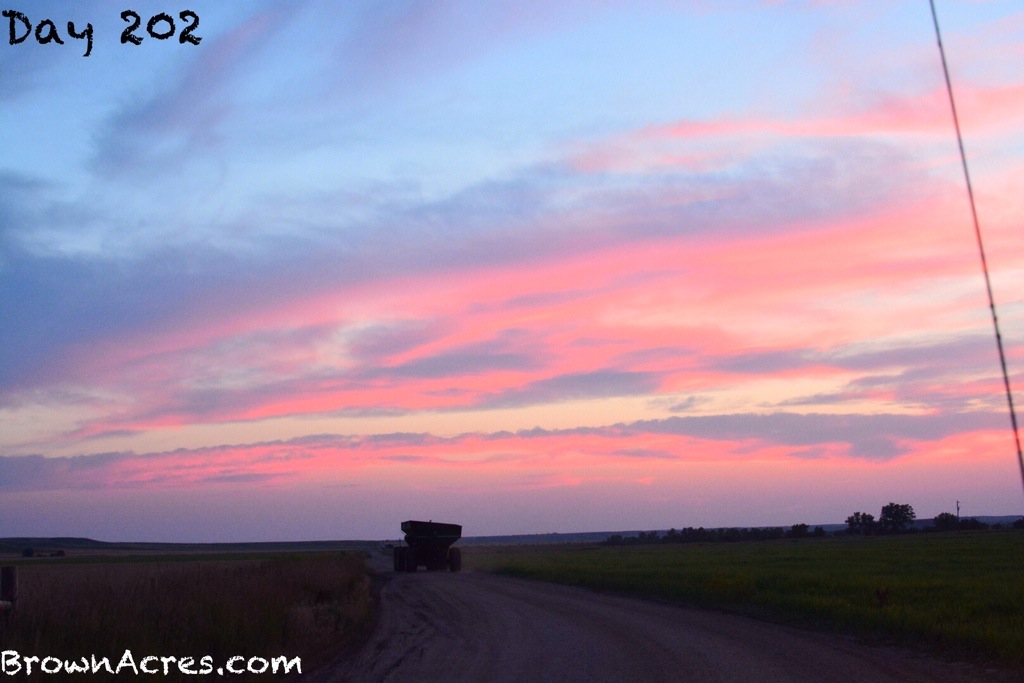 We had a pink sunset just as we finished up a field.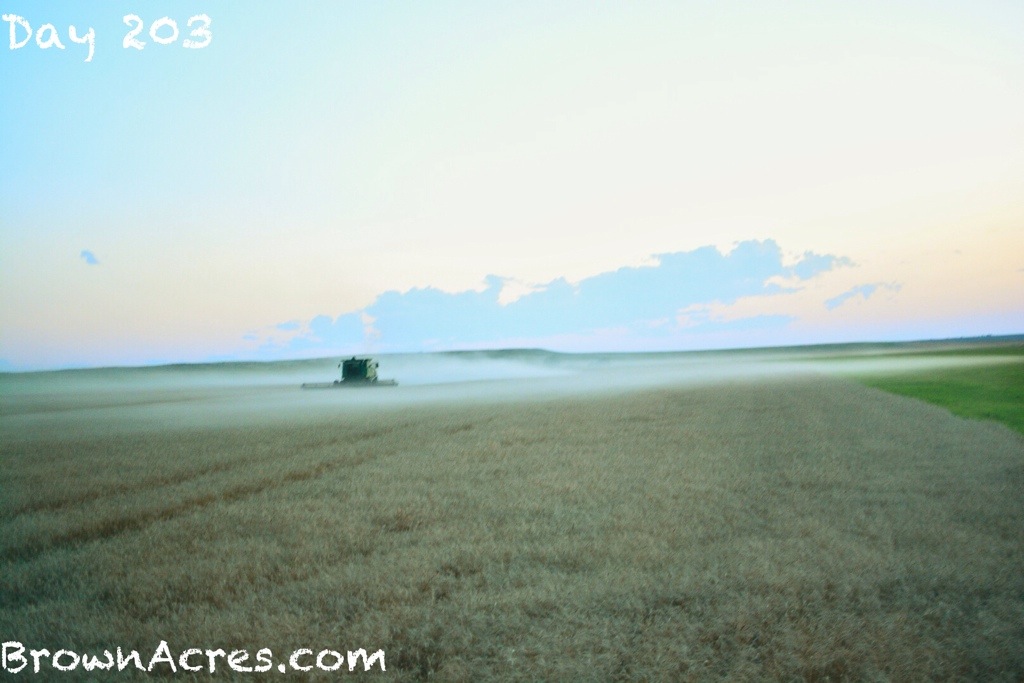 The dust was hanging in the air, we shutdown for the night within minutes of this picture.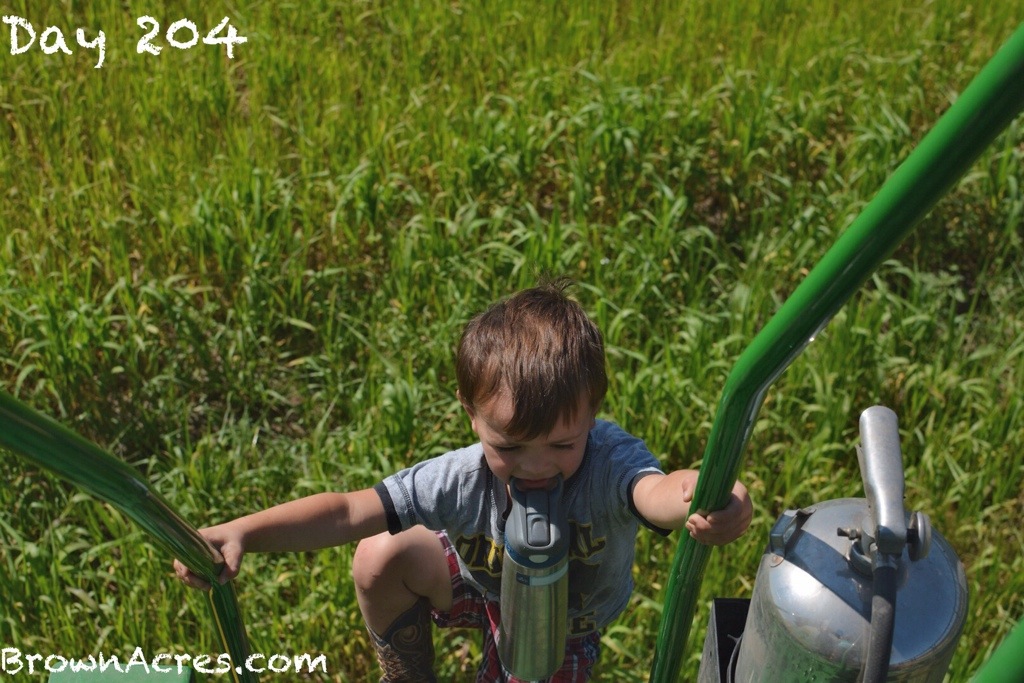 Mr. Independent doesn't like to be helped with anything this year. Brett road with me in the combine for most of the day. Sometimes I think they only like to ride with mom since I always pack snacks. The 1st thing they do when they hop in with me is dig in my bag for snacks!
For more information please visit the girls who sponsor Catch the Moment 365