The snow melt is on in North Dakota! The temps finally warmed above freezing on Sunday.  The busy season is around the corner and this week we definitely shifted gears.  I'm not sure what ever happened to all the time the farmers are supposed to have in the winter.  We don't see it around here.  There's always something that needs attention.  Before we know it, we'll be scratching around in the fresh smelling dirt and loading up the combines for harvest.  I had hoped to start my seeds for the garden this week, but haven't gotten to it yet.  We had Max's 6th birthday on Monday. He had his classmates out to the farm.  They had so much fun playing both inside and outside.  Here are my captures from this week. Hopefully I'll have more outdoor ones next week!
The theme for the week is sleepy!  I ran upstairs for something and this is what I found not even 2 minutes later.  I panicked at first hoping he wouldn't fall, but grabbed the camera for a quick shot.  Poor guy.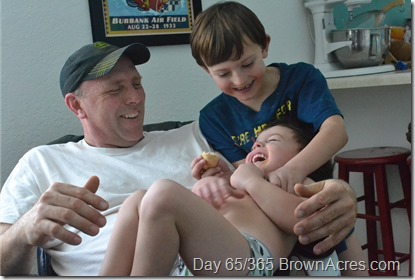 Laugh Attack!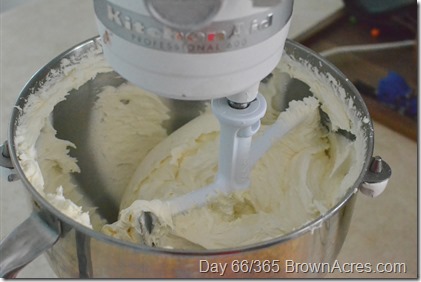 Buttercream frosting for Max's Ripslinger cake.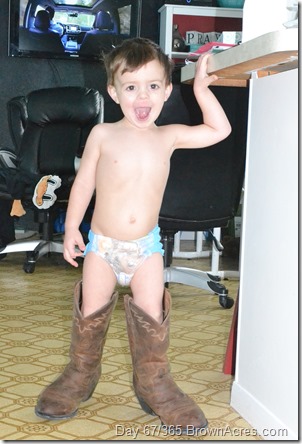 Brett was in dad's boots before breakfast on Saturday.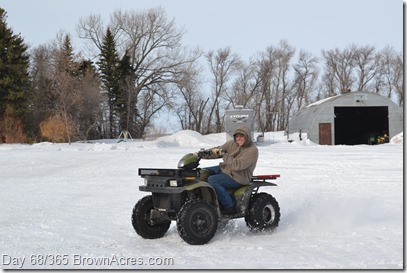 I caught dad playing on the 4-wheeler when he was running back and forth in the yard while he was drying wheat.  It was so nice on Sunday, our first day in the 40°s.
I have 2 pics for our birthday boy.  Monday was Max's birthday party – one by one the kids thought they should ALL go for a ride on the 4-wheeler! Mick took them all around the yard.  I could walk faster than they were going, but they loved it! I think he had just as much fun as them. That's our 6 year old on the right with the crazy face in the purple.  What a fun group! Max wanted a Planes Ripslinger cake so when he eats it he can tear him apart!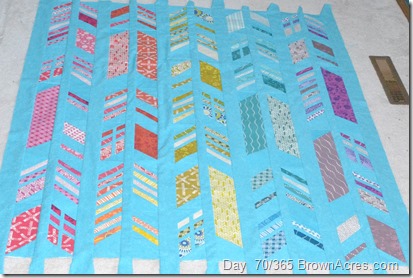 I finished the top for my feathers quilt along.  You can check out all the other beautiful quilts here.  http://www.add-crafter.com/2014/02/feathers-qal-show-time/
For more information please visit the girls who sponsor Catch the Moment 365