This is one of our favorite summer salad recipes and it is so easy to throw together.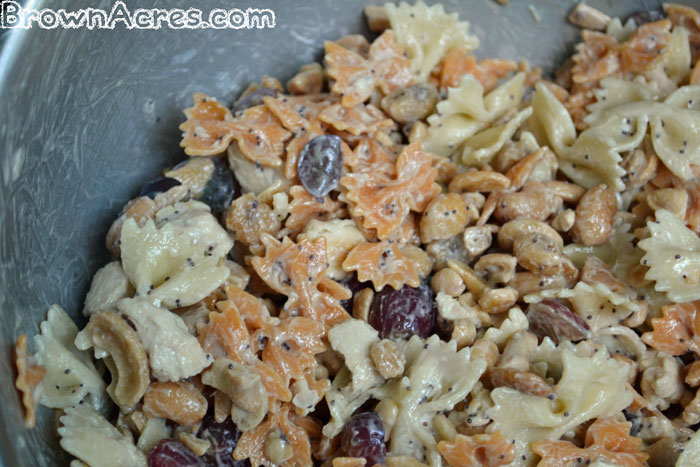 Ingredients
1 box Bowtie Pasta
1 cup Cashews
1 cup Red Grapes, cut in quarters
1 bottle Brianna's Poppy Seed Dressing
1 lb. Chicken, cooked (may be canned, rotisserie or leftovers)
Instructions
Cook pasta until al dente. Cut grapes and break chicken into bite size chunks. Rinse pasta under water until cooled. Combine pasta, chicken, grapes, and ½ of the poppy seed dressing. Mix well. Add more dressing as needed.
Notes
The noodles typically absorb the dressing overnight so I add more the next day and another handful of cashews for crunch.
"Come join The Salad Social at TidyMom sponsored by The International Olive Council's Add Some Life"