Banana bread is a favorite in our house and this is a recipe from my husbands' grandma.  He's a guy who doesn't like nuts or chocolate chips thrown in so this is a perfect 'plain' recipe.  The guys really like having this treat in the field.  This recipe is for a double batch it just seems like one loaf is not enough and is typically gone in a day.

Grandma Brown's Banana Bread
Ingredients
1 cup room temp Butter
4 Eggs
2 cups Sugar
4 cups Flour
1 tsp Baking Powder
2 tsp Baking Soda
½ tsp Salt
⅔ cup Buttermilk
1 tsp Vanilla
6-9 Bananas
Instructions
Mix sugar, butter and eggs on medium-low. Add Flour, baking soda, baking powder and salt. Stir to combine and finally add buttermilk vanilla and bananas. Pour into 2-3 greased pans filled about ⅔ full. Bake at 350° for 45-60 minutes a toothpick inserted in center will come out clean.
Notes
This freezes well.
You will need: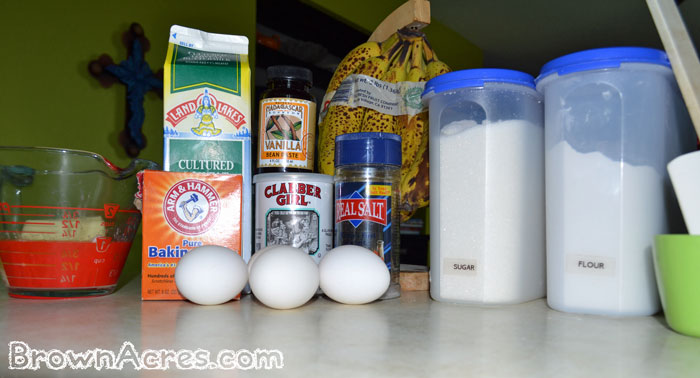 Mix and pour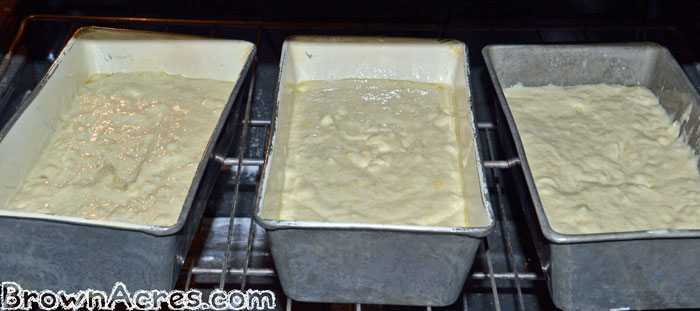 Bake at 350° for 45-60 minutes or until toothpick tests clean.