This is by no means healthy but the guys love it! I make it frequently when we're on the road.  I love it too, but usually eat something else when I make this.  I try not to eat processed foods, carbs or sugar and feel much better because of it.  I got this recipe from a coworker (Thanks, Julie!) I've seen several variations of it.  It is the perfect meal for supper in the field on the tailgate!
Blue Ribbon Hotdish
2 lbs. Ground Beef
6-8 Potatoes
1 can Tomato Soup
1 can Cheddar Cheese Soup
1 soup can of Milk
Pepperoni to cover the top
pinch of Parsley
pinch of Oregano
1 tsp. Sugar
1/4 cup Water
Mozzarella for the top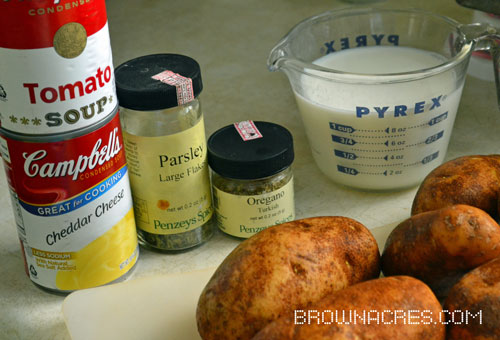 Brown ground beef and place on bottom of casserole dish or crock-pot.  This makes a lot – find something big!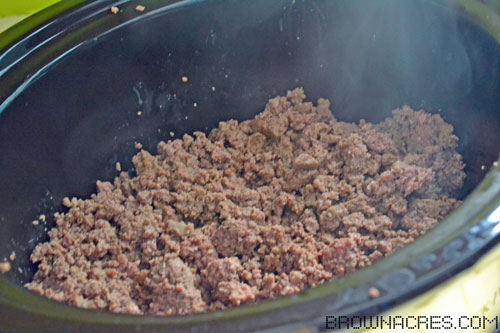 Mix cheddar cheese soup and fill soup can with milk. Stir together soup and milk then pour on top of hamburger.  Peel and slice potatoes. Place potatoes on top of beef.  I use a mandolin for my potatoes which helps them cook evenly.  It's OK if you don't have one.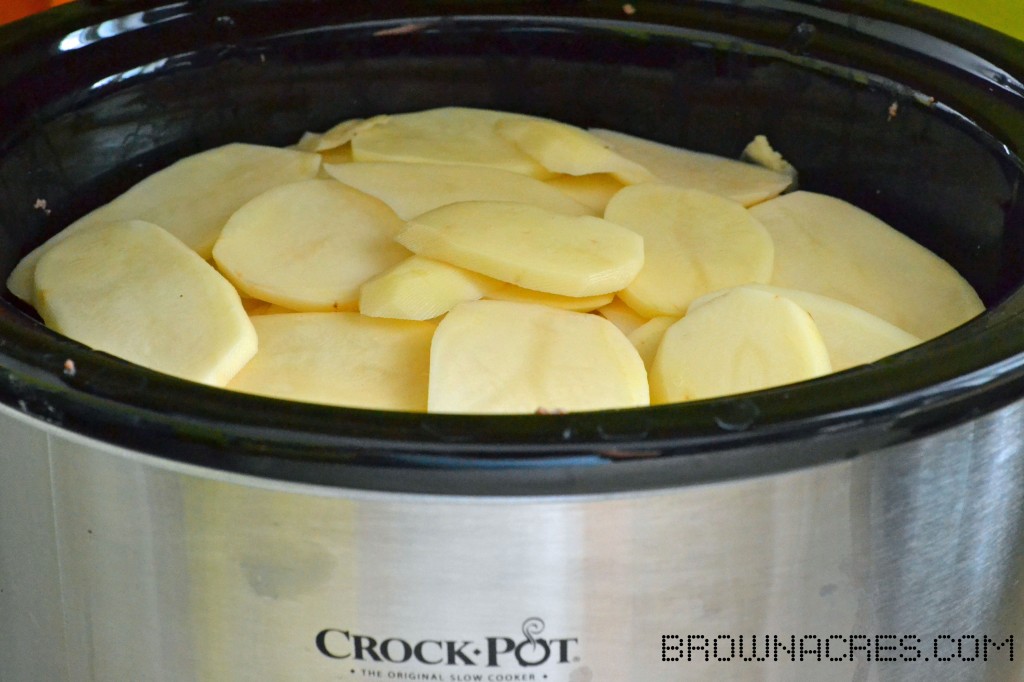 Mix tomato soup, parsley, oregano, sugar and water.  Pour on top of potatoes.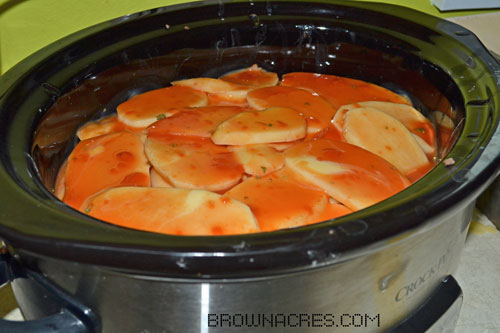 Place pepperoni on top of potatoes.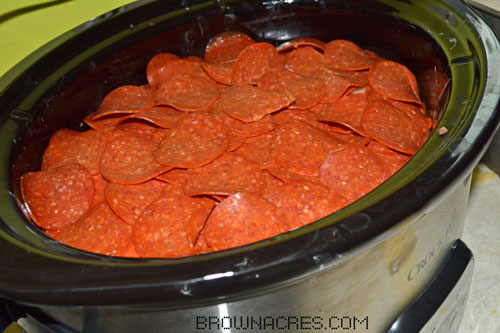 I usually let it cook then add my cheese right before its done.  The cheese is perfectly melted by the time we get to the field.  You can cook it in a crock-pot on low for 8 hours or until potatoes are done or in a 13 x 9 pan @ 350° for 2 hours or until potatoes are done.  If you are in a hurry; peel and slice the potatoes then boil them until tender while you are browning the hamburger.  This helps insure they are cooked and you should only have to bake it for about 20 minutes.  Works great for a quicker meal! This makes quite a bit, but the leftovers are delicious and don't last long around here!  It's their absolute favorite! You can easily add mushrooms, peppers, onions or other pizza toppings if your crew is not picky.  This seems to be the perfect combination for our crew.