Here's another favorite and very easy soup.  I usually cook a big package of bacon and keep it frozen in a ziploc.  This makes it so convenient for recipes requiring bacon just take what you need it also helps with the bacon smell in the kitchen.
Wild Rice Soup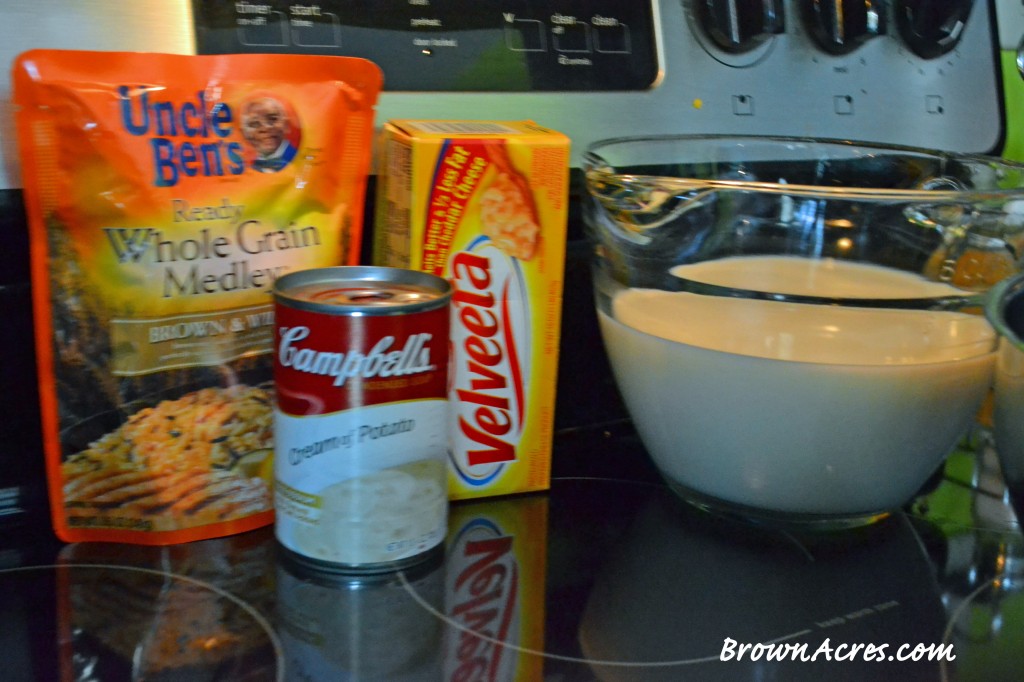 Saute Bacon, onions and mushrooms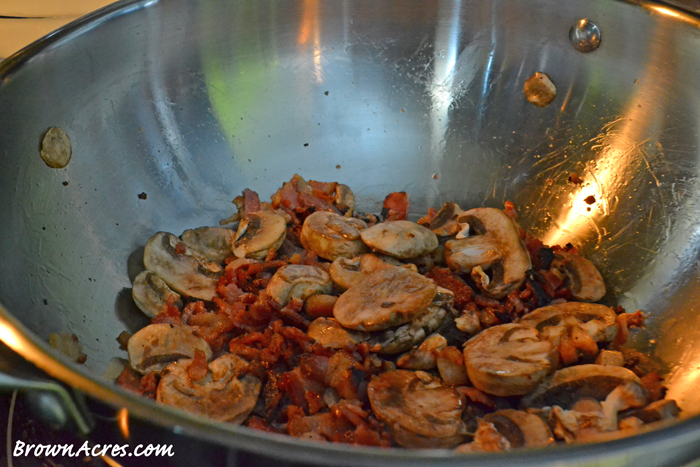 Heat rice pouch for 90 seconds add to bacon mixture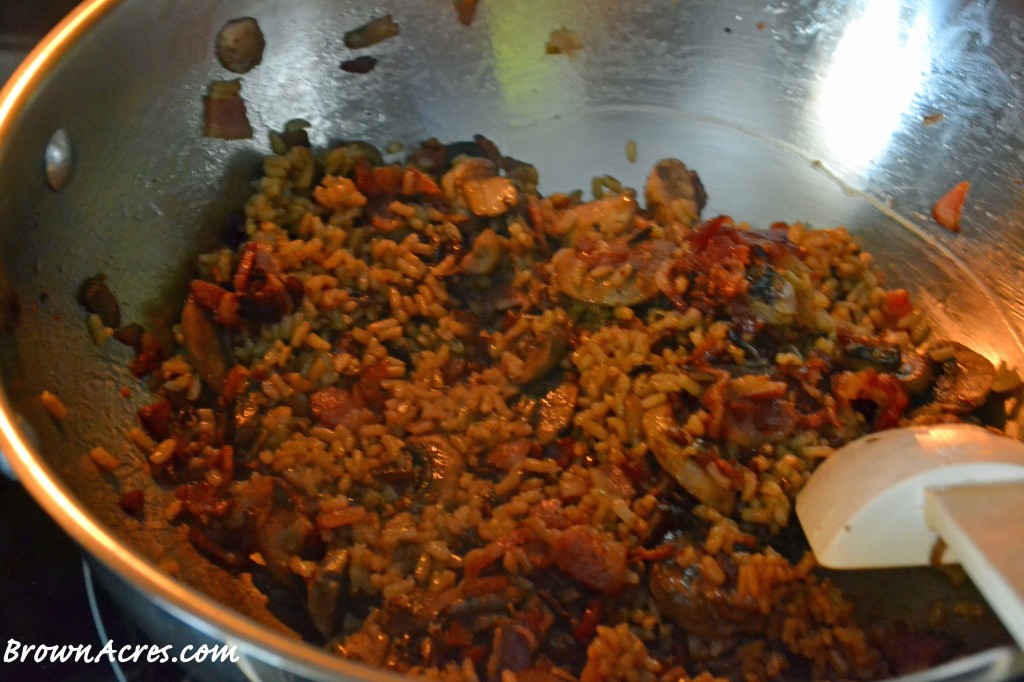 Cut cheese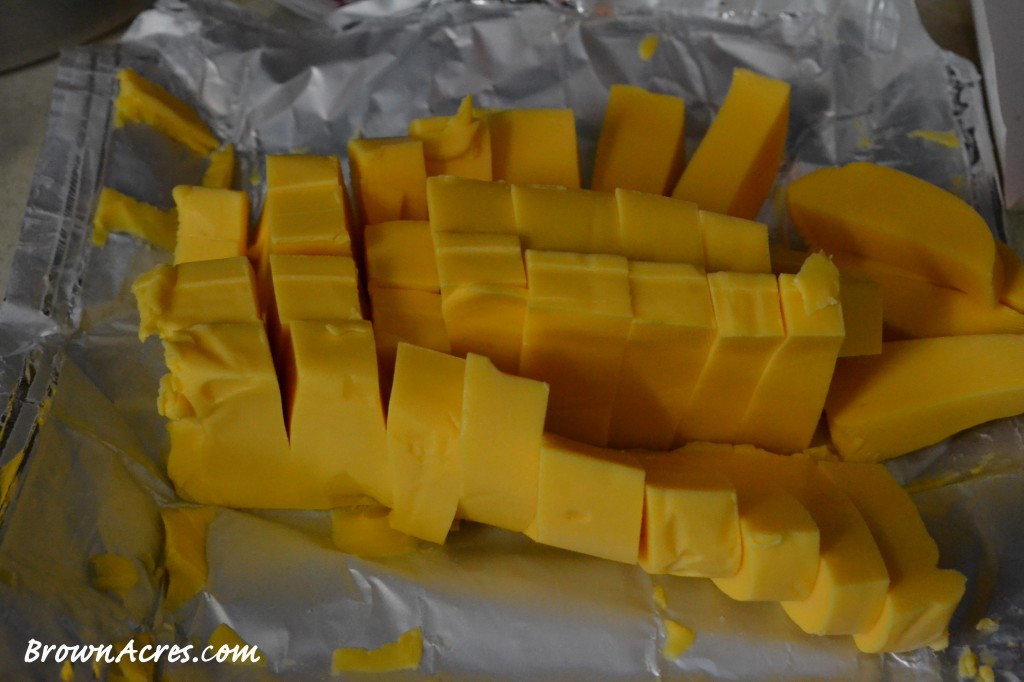 Add to bacon mixture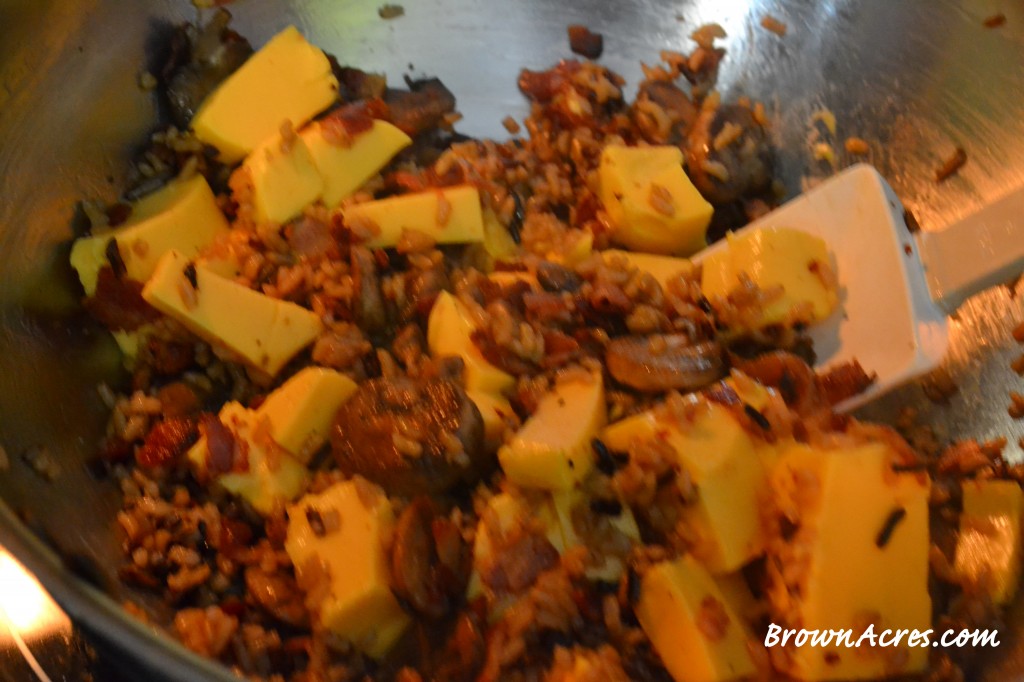 Add potato soup and milk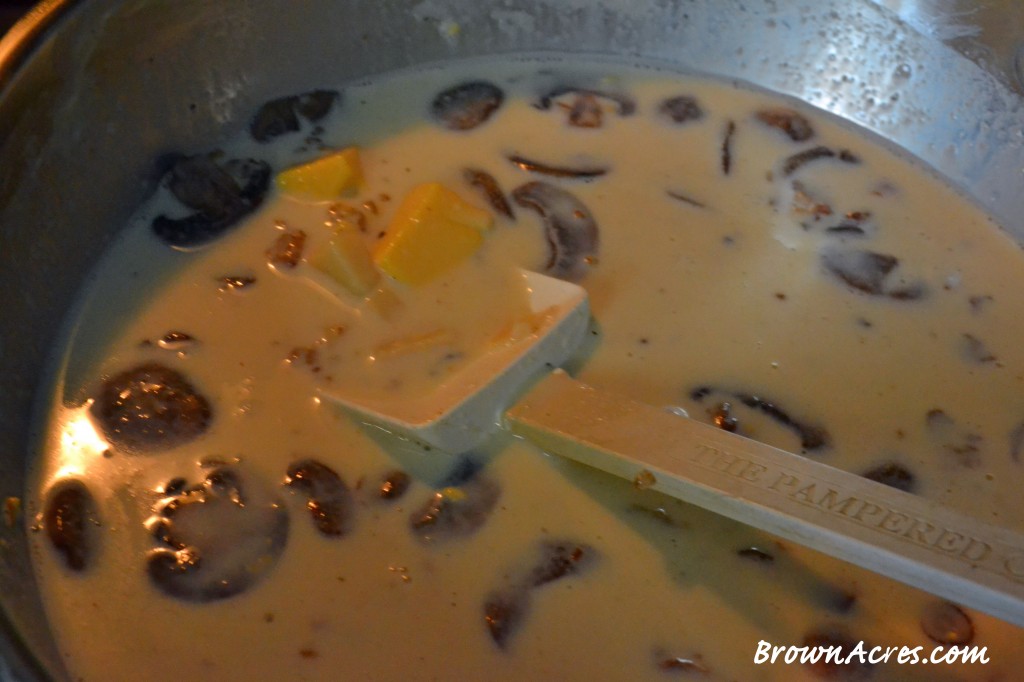 Heat until cheese is melted.  Be careful not to burn.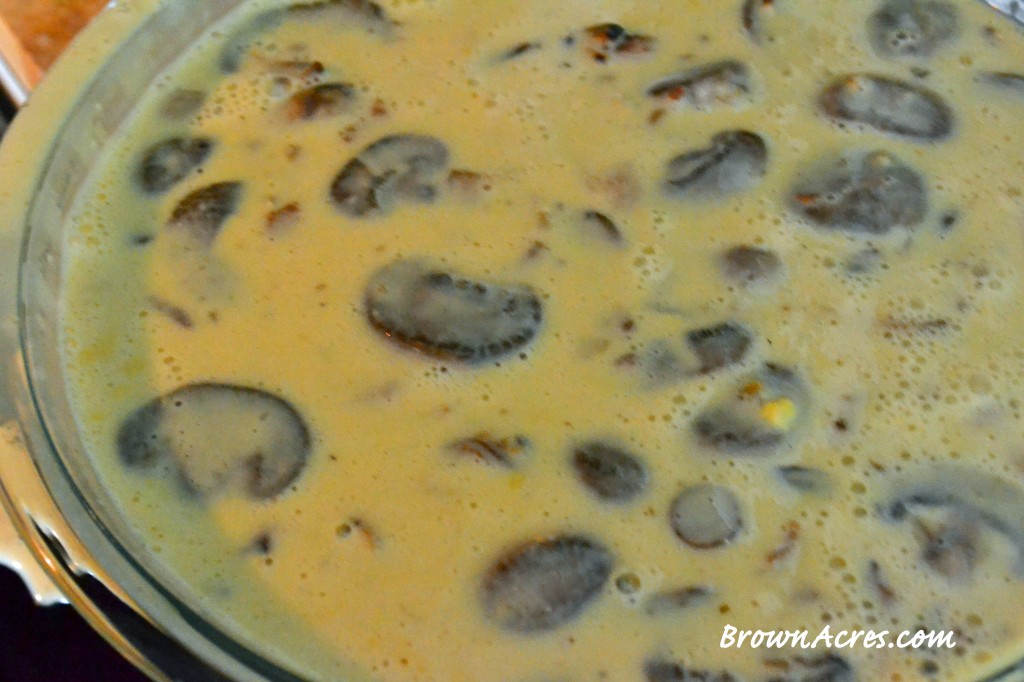 Ingredients
1 pound Bacon
1 small onion, chopped (optional)
1/2 package fresh mushrooms or 1 can mushrooms
1 pouch Uncle Ben's Long & Wild Rice
2 cans Cream of Potato Soup
1 pound Velveeta, cut in chunks
1 quart Milk
Saute Bacon until half done then add onion and mushrooms.  Prepare Rice and add to bacon mixture.  Add Velveeta.  Stir and add milk.  Heat until cheese is melted. This can be done in the crock-pot also after the bacon is cooked you can combine everything into a crock-pot on low for about 2-1/2 hours.
I'm linking this to SoupaPalooza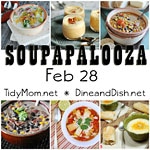 "Come join SoupaPalooza at TidyMom and Dine and Dish sponsored by KitchenAid, Red Star Yeast and Le Creuset"