Chicken Dumpling Soup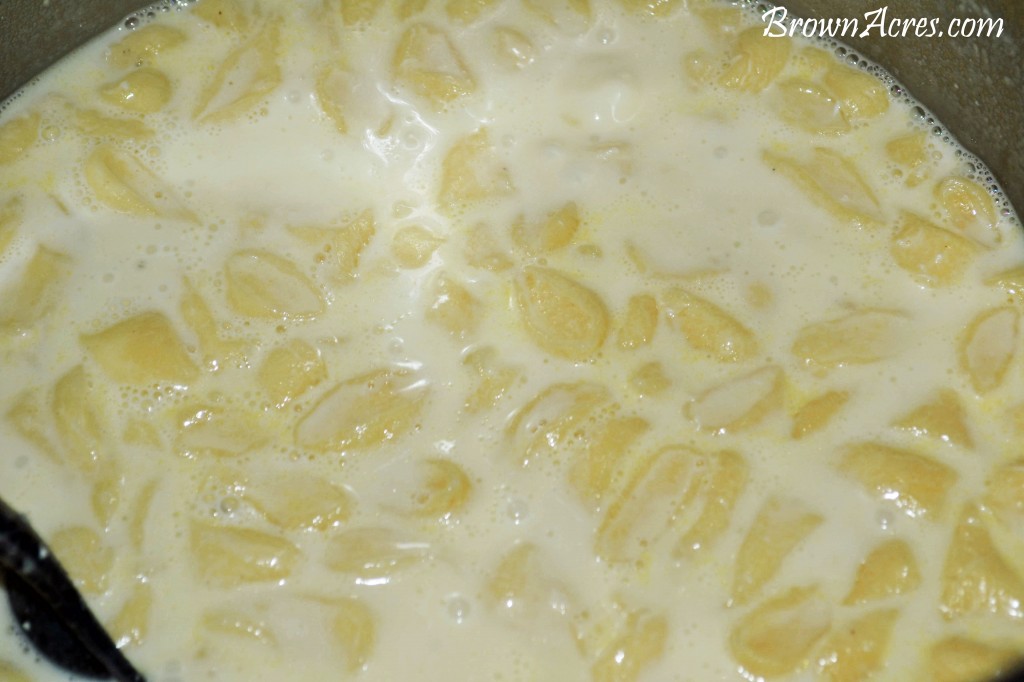 This is one of our favorite soups on a cold winter day.  It makes a good meal in itself.
Dough Ingredients:
2 Cups Flour
1 Egg
1 tsp. Baking powder
1 tsp. Salt
Milk (I used 5 ounces) depends on dough consistency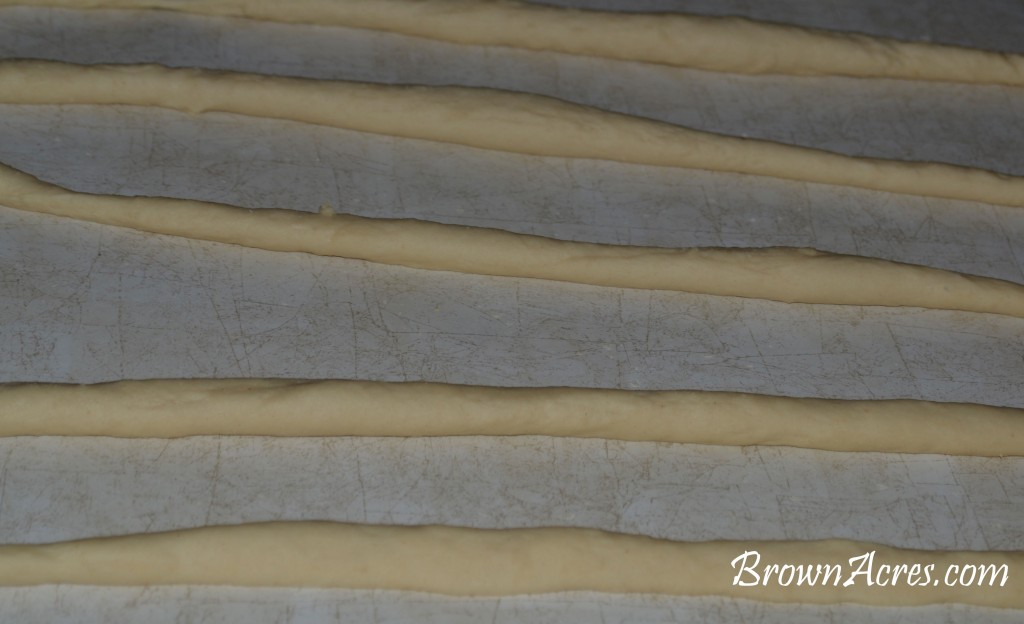 Soup Ingredients:
6 cups water
4 medium potatoes
1/2 stick butter
3 tsp Chicken base
1 can cream of chicken soup
5 Cups Milk
1 Cup Cream
Salt & Pepper to taste
Shredded Chicken (from leftovers or a rotisserie chicken works great)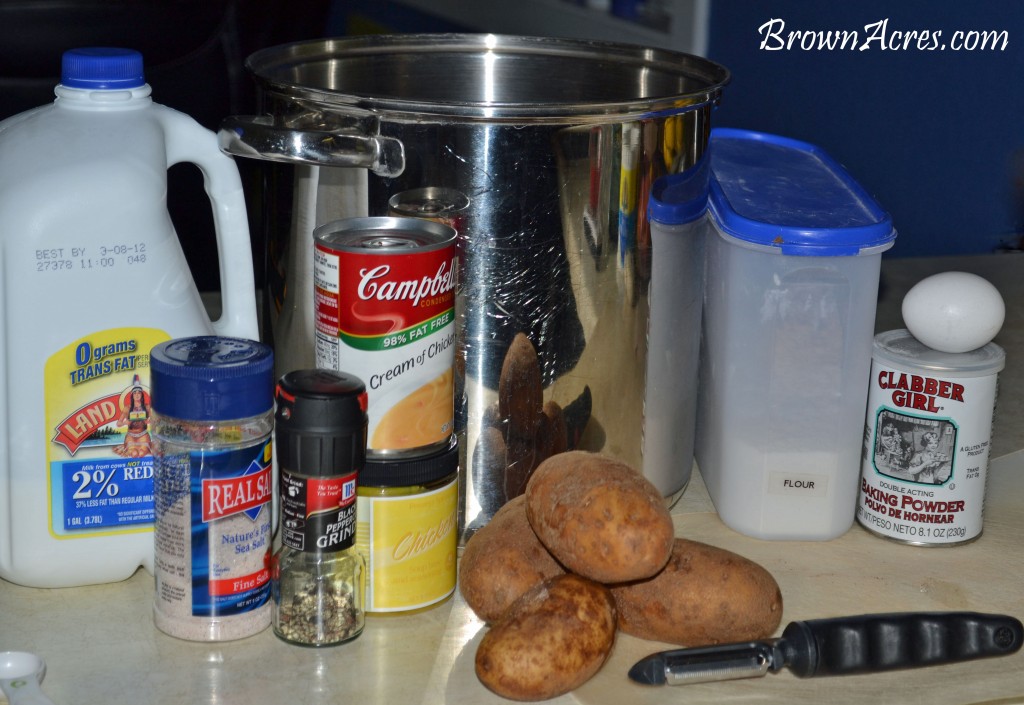 Directions:
Start boiling the water. Peel and dice the potatoes. Cook the potatoes in the boiling water and add butter, salt-and-pepper, chicken base, and cream of chicken soup. Cook 20 minutes. Meanwhile mix all dough ingredients. I use my KitchenAid mixer with the dough hook on speed 2. Make sure to scrape the bowl and mix until resembles a dough. Split the dough into 3 pieces. Take a piece of dough and split in half, roll each half into a long snake. When the 20 minutes are up add the milk, cream and chicken. Bring to a boil. Cut the dough into very small pieces over the boiling soup. Simmer 30 minutes or until done.
I'm linking this to SoupaPalooza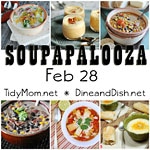 "Come join SoupaPalooza at TidyMom and Dine and Dish sponsored by KitchenAid, Red Star Yeast and Le Creuset"
The leftovers can easily be made into a great pot pie by adding some mixed vegetables and using 2 refrigerated pie crusts.  Bake @ 375° for about 35 minutes or until golden brown.