I'm trying to get caught up on posts, but things are still in full swing around here so it hasn't been easy! Here are my photos from week 35.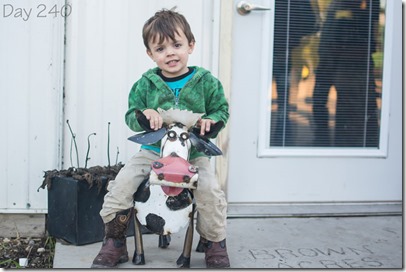 Brett thinks our little cow is for riding.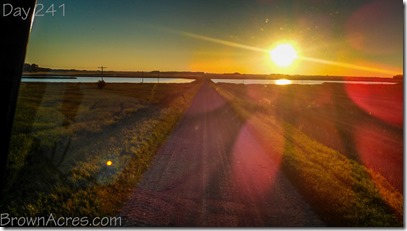 The sunset from the combine while we moved equipment to Sarles, ND.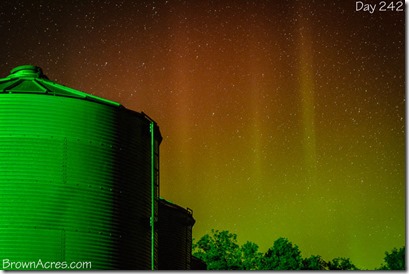 We had a little northern light action.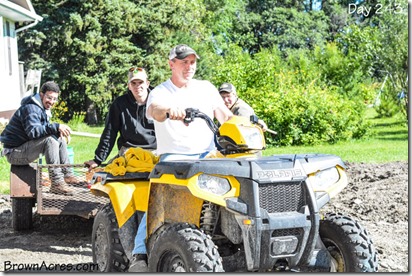 The crew as they were heading out to pick sweet corn for dinner.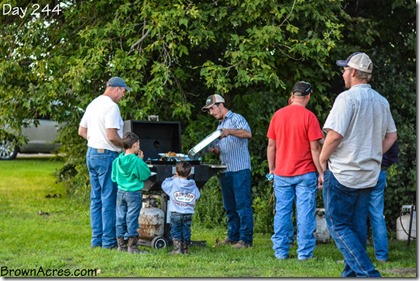 We had a fish fry at a friends place.  Everybody enjoyed the down time!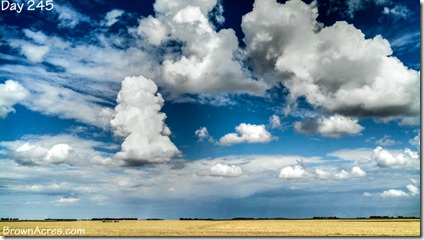 Crazy tall clouds were building all day long.  This is over our neighbors' wheat field.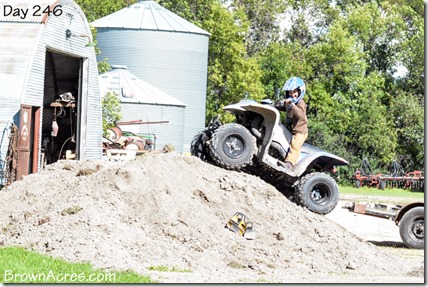 Max was having a blast slowly riding his four-wheeler up the hill and letting it roll back down.  He's not a dare devil unlike his little brother.