It's been hard to keep up on blogging – always the first thing that goes during busy time.  We had a rain break this week, but of course that doesn't really mean a break for us.  There's always lots to catch up on or finish.  I've been busy canning and running errands.  The guys have been working on a work in progress project on a remodeling project.  Max started school which always throws a kink in things around here.  Here are my pics from the week…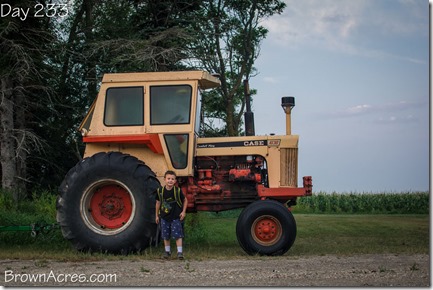 Max's 1st day of Kindergarten.  He insisted on his picture with his Grandpa's tractor, never mind the combines or other tractors in the yard.  He's my kind of guy!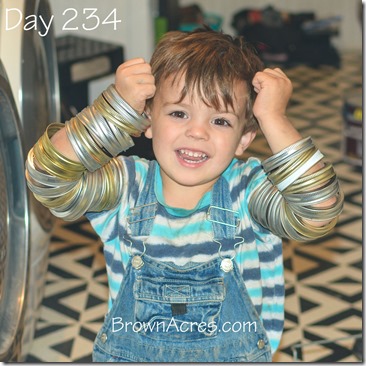 Brett was having fun helping me with the canning bands as I made pickles.
The guys were leveling the ground in preparation for styrofoam and concrete.  We are eventually turning our old attached garage into a living room.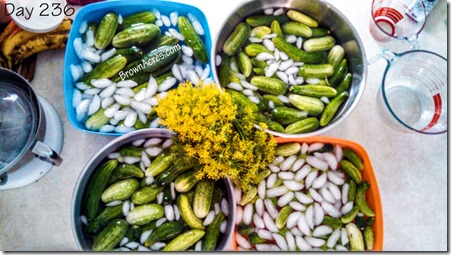 A kind neighbor handed over extra cucumbers.  I made several batches of dill pickles, spicy pickles and sweet pickles this week.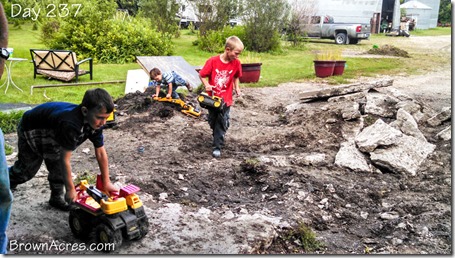 The kids had lots of fun creating great memories with their very own construction site while the concrete in front of our old garage was being torn out.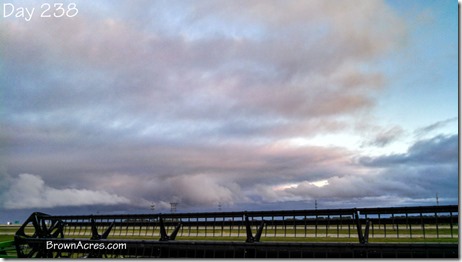 Monday we ran for supplies.  On the way home we pulled into a John Deere dealership as any typical farmer does. 

These crazy clouds were building to the south of us.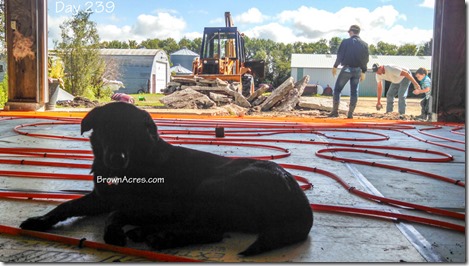 More progress on our garage project.  The styrofoam is down and the heat pipe is in place!  Brett loves to be dad's shadow and helped pick up the small chunks.
Erica