Our rain break turned into 4″ of rain in South Dakota! It turned into almost a week at home for everyone.  We could've really used the rain at home, but that wasn't in the plan.  Our fields are very dry.  We've been dragging hoses for our sweet corn and potatoes everyday.  Our tomatoes and the rest of the garden are mostly dried up.

  We made it home just in time for a 4-H pool party.  The kids were pretty excited to see friends they haven't seen in a while.  We checked up on our crops, planted some trees, then by the end of the week hit the road again.  Here are some of my pics from the week…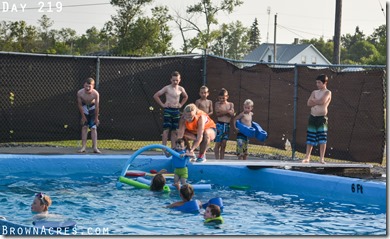 Our 4-H picnic at the local pool.  Brett 'going off the diving board'.  He did it several times!  I was a bit nervous with him at the pool since he is normally such a dare-devil.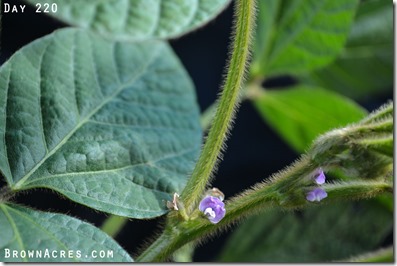 Our soybeans are in blossom with tiny purple flowers.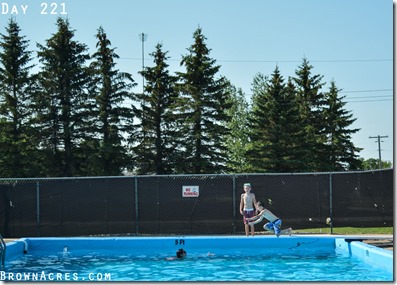 We made it home just in time for Max to do a few days of swimming lessons.  He absolutely hates water in his face.  We didn't make it back in time for swimming lessons last year, so I was pretty surprised he was still brave enough for the diving boards!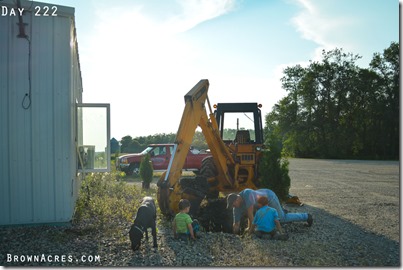 The boys helped dad plant 6 Arborvitae trees on the north side of the shop.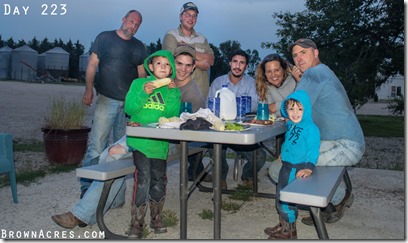 Our last supper with everyone home for a bit.  We had steak, potatoes and corn on the cob.  The mosquitoes chased us indoors shortly after supper.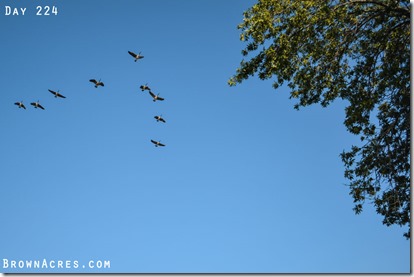 We had some geese fly over the yard. I don't like seeing them around this time of the year, usually it means winter is around the corner.  We have a few just hanging around in some of our fields.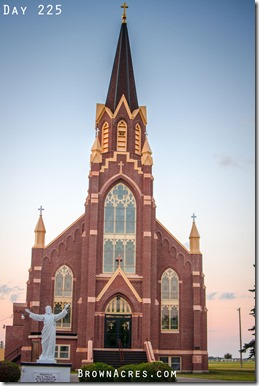 This is St. Peter's Church in Gentilly, MN.  We spent the night in the area since Mick had a dental appointment early the next morning.  The church was restored and is celebrating 100 years on the 17th of August.  I have a lot of family history at this church.  My daughter and I were both baptized here.  All of my relatives on both sides are buried in the cemetery behind the church.  I knew it was a beautiful church growing up, but didn't realize how rare it was until I was older.  I am in awe of the courageous leadership of Father Theillon, the priest who helped build it in 1914.  Not only did he help build the church, he also studied agriculture.  Father Theillon helped the struggling farmers build a very successful co-op cheese factory. The Grand Forks Herald recently published this article about the celebration.